Anticipating Crop Losses
Simulating Pests, Disease and Weed Impacts
Pest and Diseases Workshop this week in Paris, France
Plant pests, diseases, and weeds can severely impact crop health and production and cause severe food shortages. If not addressed early, these damages can also carry over to surrounding ecosystems. Despite historic evidence of severe impacts, methods to quantify and anticipate the impacts of pests, disease and weeds are still in need of improvement. To address the fragmentation and knowledge gaps in pest and disease research, the International Conference on Crop Losses caused by diseases, pests, and weeds, will convene in Paris France.
(more…)
Simulating Multiple Demands on Agriculture
AgMIP workshop during Impacts World 2017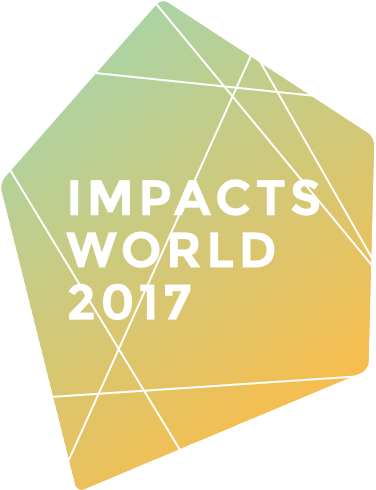 Leading climate impacts researchers and stakeholders will convene this week to discuss how climate impacts human health, migration and sustainable development, with explicit consideration of the true costs of these impacts, and how they are quantified. These are the key challenges to be addressed at
Impacts World
, October 11-13, 2017, in Potsdam, Germany.
(more…)
Climate Smart Agriculture and Nationally Determined Contributions
"Climate Action for Agriculture in Asia: Strengthening the role of scientific foresight and CSA in addressing NDC priorities" – A regional Workshop
Since the Paris Agreement on Climate Change in December 2015, countries around the world have been working to do their part in curbing global warming to below 2oC. To meet these goals, countries have developed Nationally Determined Contributions (NDCs) in an effort to promote transparency and accountability.
(more…)
Improving crop projections in a warmer world
By Darius Koreis
This article was originally published in Commonwealth Scientific and Industrial Research Organisation (CSIRO) news blog, ECOS
Farmers are finding themselves on the front line of climate change. General climate trends point to warmer temperatures and less rainfall – critical factors for broadacre crops such as wheat.
In these adverse growing conditions, crop yield projections have become an important factor in agricultural decision making across the production chain.
(more…)
Dr. Rosenzweig to speak during Climate Week NYC
From September 18th to September 24th, international leaders in business, states, and cities, along with academic researchers, artists, and music organizations will converge in New York City to attend the annual international conference: Climate Week NYC by The Climate Group.
(more…)
Video – Stakeholder-Research Collaboration in South Eastern Africa
Stakeholder-Researcher Collaboration Transforms Both Model and Decision Capabilities in South Eastern Africa
The Benefits of Stakeholder Engagement
By Sabine Homann-Kee Tui and Greg Reppucci
Since 2015, a team of agricultural model-based researchers and region-based stakeholders have been collaborating in South Eastern Africa. The aim of this collaboration is to improve the information available to decision makers by incorporating their knowledge into the model systems. The models simulate communities of smallholder-farming systems in current and future climate conditions, including changes in poverty outcomes. By incorporating stakeholder knowledge directly into the modeling system, it becomes possible to compare a suite of development pathways associated with decisions stakeholders may make.
(more…)
AgMIP at the Tri-Society Annual Meeting
The American Society of Agronomy, Crop Science Society of America, and Soil Science Society of America will host more than 4,000 scientists, professionals, educators, and students at the 2017 International Annual Meeting, "Managing Global Resources for a Secure Future," on Oct. 22-25, 2017, in Tampa, Florida; and AgMIP research is being featured in several sessions.
(more…)
Major crop yields will decline as global temperatures increase – new study finds
Rising temperatures will have a negative impact on global yields for four major global crops, according to a recent publication in
Proceedings of the National Academy of Sciences.
The article, entitled
"Temperature increase reduces global yields of major crops in four independent estimates"
examines impacts on maize, wheat, rice, and soybean. "This study is important because it shows us that despite studies using different approaches to analysis, all evidence is pointing to the same conclusion," explains co-author Shilong Piao. "The increases in temperature will cause major crop yields to decline."
(more…)
Inside Climate News article features AgMIP research and Dr. Alex Ruane
AgMIP research and findings from a study published in Proceedings of the National Academy of Sciences (PNAS) were featured in Inside Climate News recently. The story, "How Deeply Will Rising Temperatures Cut into Crop Yields?" discusses the PNAS research and highlights the Agricultural Model Intercomparison and Improvement Project (AgMIP) initiatives and purpose.
AgMIP Science Coordinator and climate team co-leader Dr. Alex Ruane (NASA Goddard Institute for Space Studies) was interviewed for the Inside Climate News article. Dr. Joshua Elliot, co-leader of AgMIP's Global Gridded Crop Model Intercomparison, was also interviewed.
The news article can be found on Inside Climate News. It is available for viewing here.
How CO2 helps plants – resources for high school students and teachers
The Science Journal for Kids has recently published an article entitled "How CO2 can help agriculture in the face of climate change", led by AgMIP researcher and Climate Analytics scientific advisor Dr. Delphine Deryng. The article, which derives from the Deryng et al. (2016) Nature Climate Change article entitled "Regional disparities in the beneficial effects of rising CO2 concentrations on crop water productivity", brings cutting edge peer-reviewed environmental science research to high-school level students and their teachers.
(more…)